A student's perspective on Meryl Streep's Golden Globes Trump speech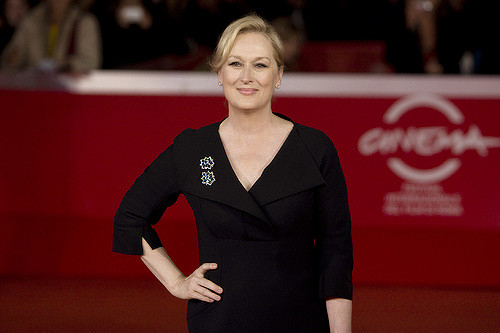 This past Sunday, January 8th, was the 74th annual Golden Globe Awards. Unique to this year's event, acclaimed actress Meryl Streep spoke out against president-elect Donald Trump in her acceptance speech for the Cecille B. DeMille award.
The Cecille B. DeMille award is an acting lifetime achievement award. For an actress that received countless Golden Globe Awards, Emmys, and Academy Awards, I'd say she's very deserving. Receiving this award in particular meant she had a longer time for her speech. She chose to speak about Donald Trump as he related to diversity and the Hollywood movie industry.
Some folks thought Streep was in the wrong for trying to stand up for minorities even though she has a lot of privilege and fame. Others believed that she was too politically correct and simply spouting leftist propaganda.
In her speech, she spoke of the diversity of the actors and actresses in Hollywood as she referenced many actors from different parts of the world, Trump's use of platform to belittle a disabled reporter, the use of power to bully others, the need to support the Committee to Protect Journalists and their role in maintaining the truth, and the empathy necessary as an actor. If only I could fit that much into my speeches.
After listening to Streep's speech, I don't think she came from a place of malice or superficiality. She has a right to speak up about the president-elect, and she is among many actors and actresses to use their platform to speak up about topics of their concern. I like that she spoke about something she was passionate about. I'm proud of her showing the diversity in industries like Hollywood.
I wish that Streep had started with a call to action of supporting the Committee to Protect Journalists and used that to segway into the rest of her speech about Trump. Rather than focusing the speech on Trump and his nastiness, the speech would seem more centered around upholding the freedom of speech and diversity in America. Her reference to the Committee to Protect Journalists seemed more like a small claim than an actual talking point.
As a student, I think her speech was important, but it wasn't groundbreaking. It didn't tell me anything new about Trump or his actions, and it probably isn't going to spark more mass movement against Trump, but it entertained most viewers. For an acceptance speech, it was relevant and adequately inspiring. Will anyone remember it in a month or two? Probably not. However, I like it for its unapologetic candor.
Cover photo: Vincent Luigi Molino