Disney Plus Battles Streaming Services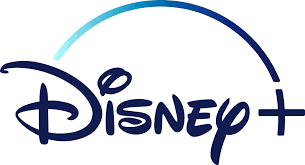 The new addition of a streaming service DISNEY PLUS was released on November 19. Disney advertises Disney Plus streaming service as $6.99/month and $12.99/month for a Disney package of Hulu, Disney Plus, and ESPN+. The Disney package includes Disney classics, Pixar, Marvel, Star Wars, National Geographic, and more all under the umbrella of Disney. Disney Plus also includes Disney originals that are only available on the streaming service.
Though popular streaming services like Netflix and Hulu have been on the rise in past years, the recent release of Disney Plus has users cancelling previous subscriptions and joining the Disney service. Disney introduction of nostalgic television shows and cult-classics like Star Wars and Marvel movies.
Streaming services have grown in increasing popularity and students can be seen watching Netflix, Hulu and other streaming services on Chromebooks and cellphones.
Macy Rose Lee, a junior, said "I always watch Friends and old Disney channel movies [on Netflix]."
Streaming services have a constant array of available options, which allows customers a reliable source of entertainment, compared to television, which only provides movies and shows based on when they are broadcasted.
Zoe Rubin, a junior, has subscribed to Disney Plus. Rubin said "I am a huge fan of Disney and enjoy being able to watch any Disney movie."
Another appeal of Disney Plus is the ability to watch nostalgic movies, and other hard-to-find shows and movies that are not available on alternative streaming services, which beckons students to revisit their childhoods.
Rubin said "My favorite movie on Disney Plus are Big Hero 6 or Atlantis."
However, many new shows, such as the Mandalorian, a short-story segment in the Star Wars universe have already gained a following.
Students now have another streaming service for entertainment and to enjoy in their free time.