This Week's Wrap Up (10.28.16)
Hey, Lancers! This week was busy and rainy—check out what happened!
1. Ten fellow Lancers placed fifth place in the musical theater category at the Drama Teachers Association of Southern California (DTASC) Fall Festival on Saturday, October 22. Congratulations, Lancers!
Check out this article to learn more about the TOHS DTASC team who placed top five for the musical theater category: https://t.co/7GGIDj1c9C pic.twitter.com/7MRw8qIBRS

— The Lancer Newspaper (@tohsthelancer) October 25, 2016
2. It rained Monday morning, Thursday afternoon, and Friday! And yes, even a drizzle qualifies as "it rained."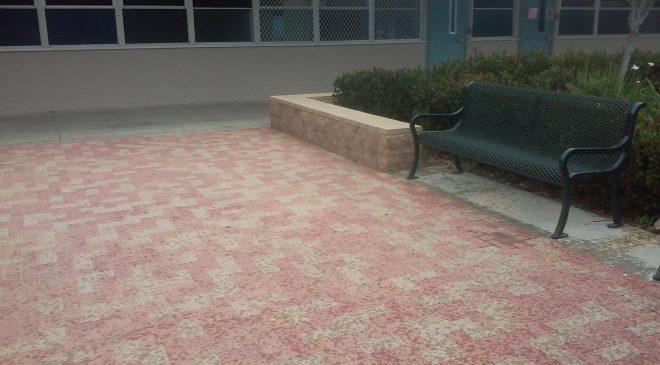 3. Seniors from the Center for Advanced Studies and Research presented their projects at the Senior Culminating Project Open House on Tuesday, October 25. Special thanks to all the parents and faculty who showed up to support the Center students!
Awesome job tonight by this great group of Center seniors! #SeniorCulminatingExperience #OpenHouse pic.twitter.com/E1UdHG5Iin

— The Center at TOHS (@TheCenterAtTOHS) October 26, 2016
4. On Wednesday, TO Rotary president Robert Bianchi and TO Youth Service Director Trevor Tyloch presented the Interact Club with a sponsorship check for $1000. Shout out to the Rotary and Interact Club for their continued service to the community!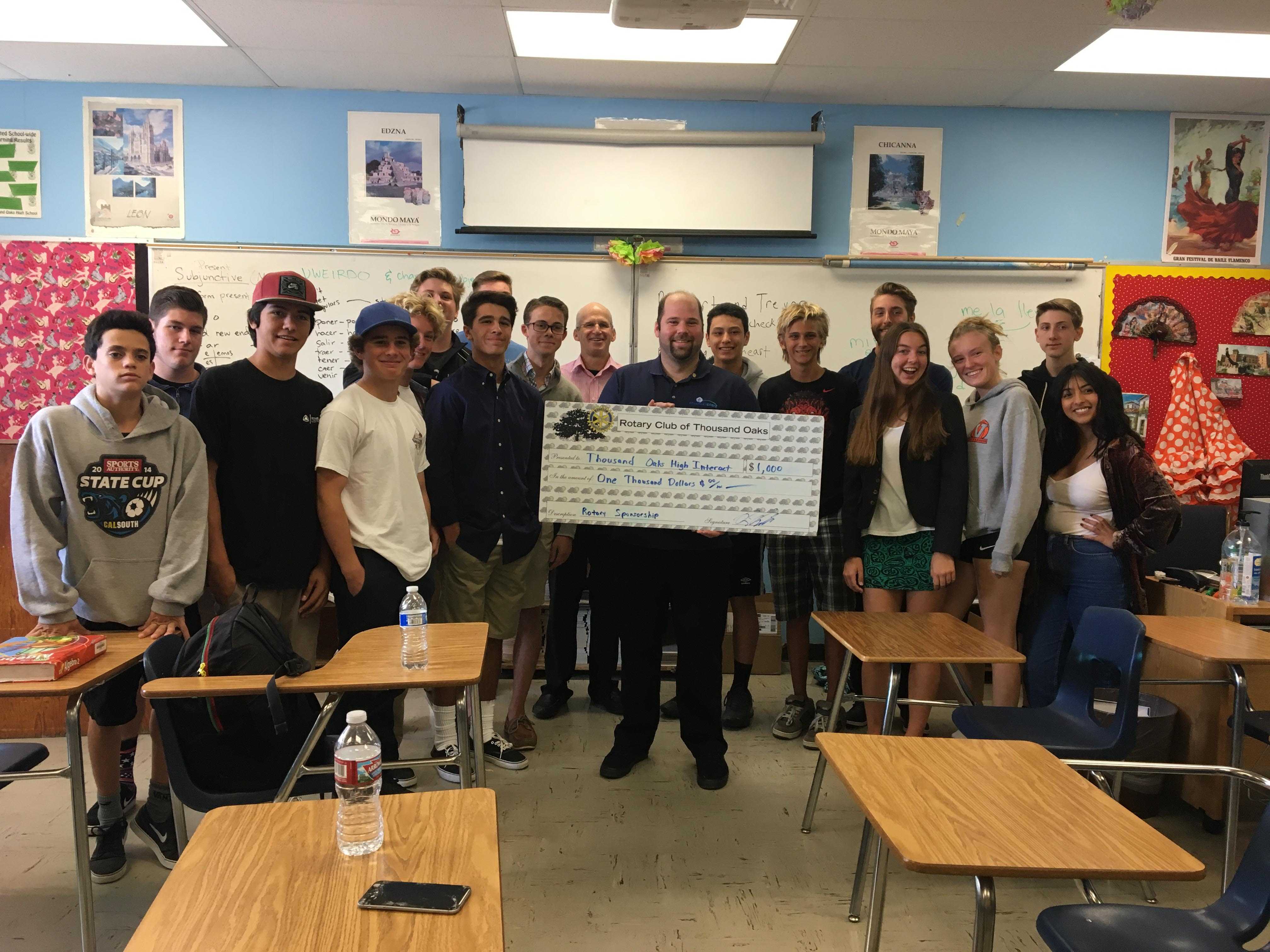 5. Youtuber Paul Andersen, from Bozeman Science visited TOHS on Thursday and Friday! Several Lancers got to meet Mr. Andersen after his presentations and snapped a few pictures with him.
TOHS Peer Mentors geeking out over Paul Andersen and NGSS @ThousandOaksHS @CVUSDAnnB @llichtl @ConejoSchoolsFd pic.twitter.com/hx7I8atuOd

— Ashley Cooper (@acooper_pc) October 27, 2016
CVUSD Science Teachers collaborating and inspiring #NGSS – thank you @AmgenFoundation @ConejoSchoolsFd @paulandersen pic.twitter.com/Ur0vBZDozN

— Ashley Cooper (@acooper_pc) October 27, 2016
See you next week, Lancers!