TOHS Dance Kicks off December With a Winter Concert
Starting Dec. 1, the Thousand Oaks High School Dance Department will present its 2016 Winter Dance Concert. This year's theme is Saved by the Bell, a reference to the popular 90's TV show about six Bayside High School students.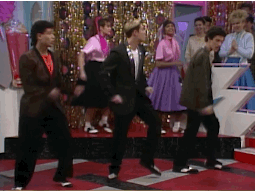 For the past two and a half months, students from all dance classes have practiced a variety of dance routines in preparation for the Winter Concert.
One of the dance performances includes the Senior Piece, a final tribute to the class of graduating seniors. This number, choreographed by dance coach Jordan Jones, features every senior from the TOHS dance program.
"The fact that I'm in this year's senior piece is still super surreal because I've seen seniors perform it throughout the years and I'm finally in that same place" Said Gianna Lucareli, a senior and four year member of the TOHS dance program.
"I'm just looking forward to performing and soaking up every second of it because concerts are the best part about being in the program," said Lucareli.
The Senior Piece gives seniors in the dance program an opportunity to have one final dance together.
"I feel like it's going to be emotional to perform," said Lucareli. "Especially on our last show."
The Winter Dance Concert begins Dec. 1 through the 3rd at 7 PM in the TOHS Performing Arts Center. A Saturday Matinee will also be held on Dec. 3, at 1:30 PM. Tickets are $10 for students and $15 for adults, including a $25 Elite option for premier seating. Buy your tickets from any dance student or pay for them at the door.
Graphic Source // Giphy.com
Cover Photo // April Sanchez