Celebrating 20 Years
On Dec. 4, friends and colleagues celebrated the accomplishments of Patricia H. Phelps.
Phelps, a member of the CVUSD school board for 20 years, has served three terms as board president, board clerk and member of the budget, technology and family life committees.
As attendees gathered before the Tuesday night meeting. past, current, and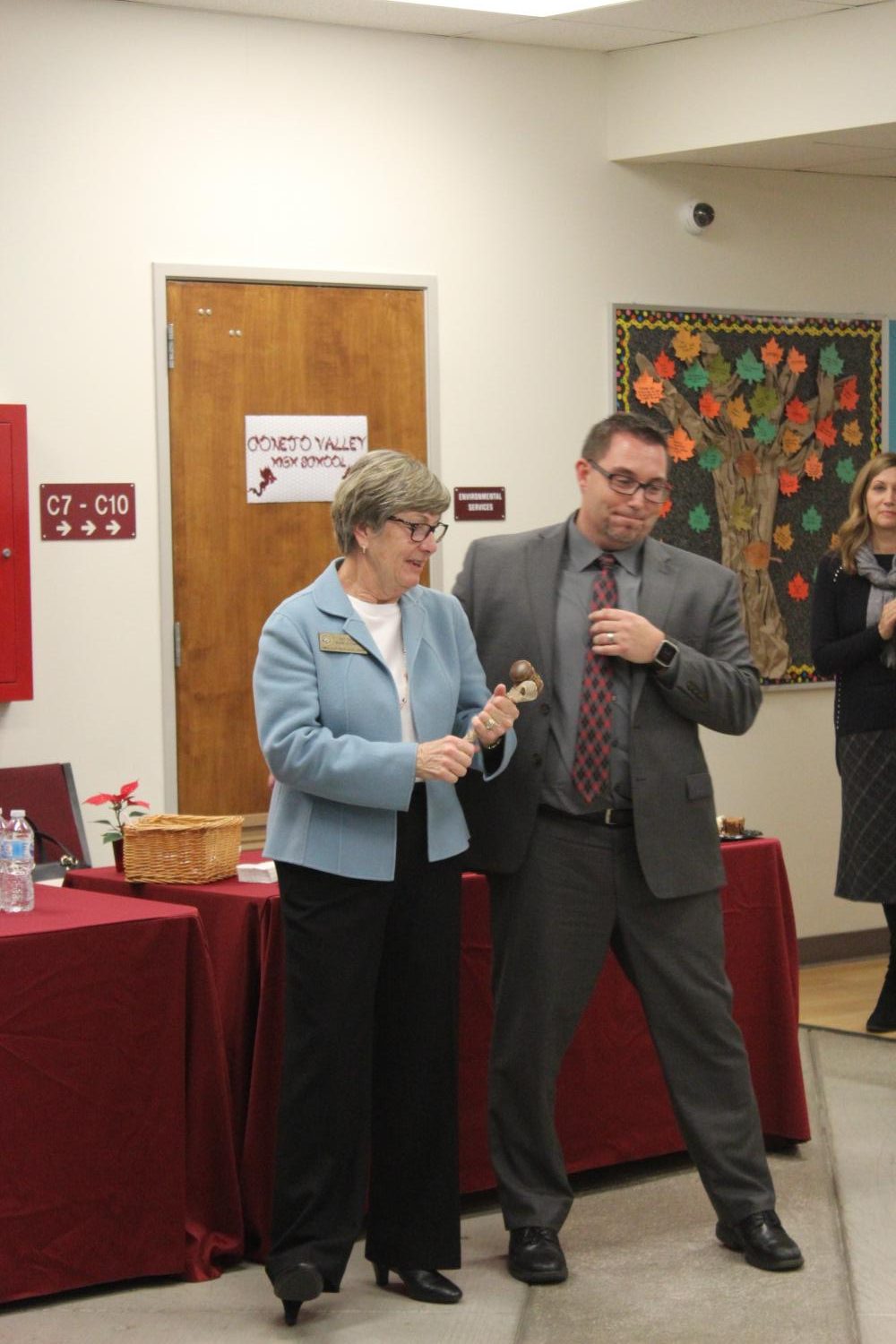 soon to be board members reminisced on past events and triumphs.
"Pat has been someone who I've turned to quite a bit for information, feedback, about the landscape of the district and moving forward with a lot of things" superintendent Mark W. McLaughlin said.
McLaughlin praised Phelps kindness just before handing her a gavel to commemorate her work in CVUSD. Phelps tearfully thanked him before addressing the audience.
"I appreciate this. I think I'm leaving the district in very good hands. I look around and see so many faces [of] people that I've worked with for many years in many different roles" Phelps said. "This has always been such a good district to work in."
Phelps acknowledged her colleagues strength through tough situations during her time in CVUSD.
"When things got tough. When there was a crisis the district had always pulled together. We've always had people who rose to the occasion and did what was best for the kids in the district." Phelps said. "I'm going to miss this so much, and I appreciate this gavel and the recognition."