This Week's Wrap Up (11.4.16)
This week, Lancers had a dress-up week with a CPT Wednesday!
1. On Monday, many Lancers dressed up for Halloween.
Happy Halloween from our men in black! ? pic.twitter.com/JyPGDNlJlG

— Thousand Oaks HS (@ThousandOaksHS) October 31, 2016
2. Wednesday marked the opening of Midsummer Night's Dream. Come to a showing tonight, tomorrow, and next Friday, Saturday, and Sunday to support our talented drama department!
The theater department is putting on their own rendition of A Midsummer Night's Dream. @ThousandOaksHS pic.twitter.com/G3PiaA9zFg

— The Lancer Newspaper (@tohsthelancer) October 31, 2016
3. Also on Wednesday, Astronomy Club and Science Department held a nighttime star gazing event.
Clear skies bring out plenty of curious Lancers for tonight's science dept sponsored star gazing event. pic.twitter.com/XZyQDLGwzY

— The Lancer Newspaper (@tohsthelancer) November 3, 2016
4. Today at lunch, Lancers held a mini-rally for the football game tonight!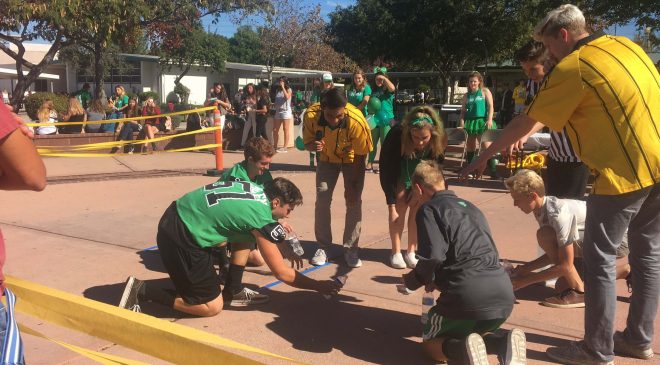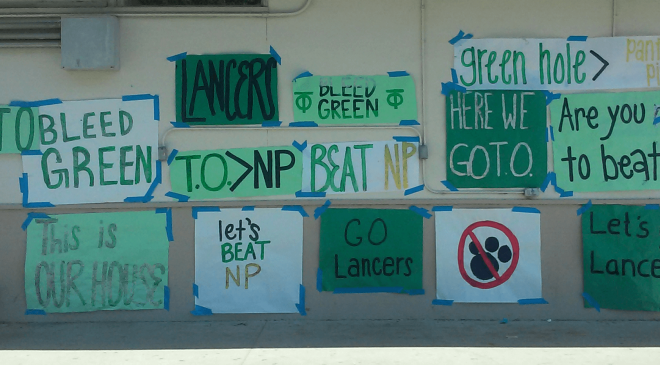 Photos by April Sanchez
5. Tonight is the last football game of the school year. Let's go out and support out Lancer footballers in the last game by wearing green and showing our team spirit!
Tonight @ 4PM JV -VS- Newbury Park @ TOHS
Later @ 7PM Varsity -VS- Newbury Park @ TOHS
This Friday is our LAST football game. We're playing NEWBURY so everyone better be there wearing GREEN. WE NEED EVERYTHING WE GOT??????

— TOHS Green Hole (@TOHSGreenHole) November 2, 2016
6. Today, Lancers celebrated Mrs. Connie Peter's birthday! Thank you, Mrs. Peters, for all that you do in the College and Career Center!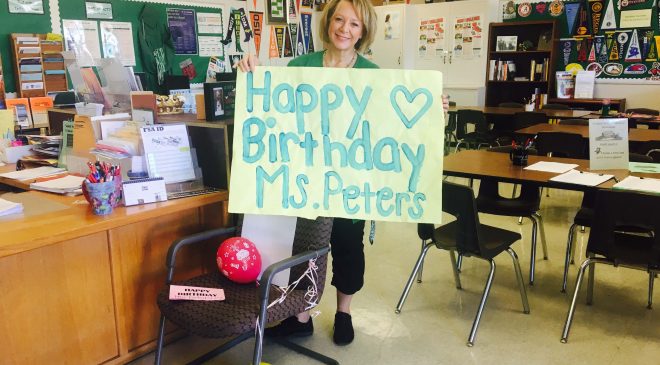 Photo by April Sanchez
See you next week, Lancers!!