This Week's Wrap Up (12.2.16)
Hey, Lancers!
Welcome back from our week long Thanksgiving break. This week has been surprisingly chilly, but that didn't stop Lancers from tackling another busy week at TOHS, from finishing up college applications to going to dance rehearsals.
Here's a rundown of what happened on campus this week:
Tickets are currently on sale for the Ethos Holiday Drive-In, which will be held on Friday, Dec. 9, in the Performing Arts Center (PAC) parking lot. Stop by and enjoy How the Grinch Stole Christmas and Home Alone. Hope to see you there!
https://twitter.com/EthosDriveIn/status/804133890675773441/photo/1?ref_src=twsrc%5Etfw
The TOHS Dance Department is currently holding the 2016 Winter Dance Concert, "Saved by the Bell!" Opening night was Thursday, but you can still come to tonight's show, 12/2, at 7:00 pm, and the Saturday matinee at 1:30 pm. Tickets are $10 for current students and $15 for adults–come out and support our talented Dance Department!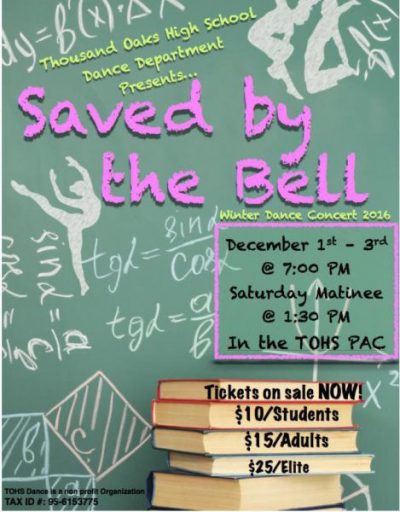 The TOHS PAC underwent some new renovations just in time for the Winter Concert, including new carpeting and tile flooring. It's great to see our school investing in the Performing Arts.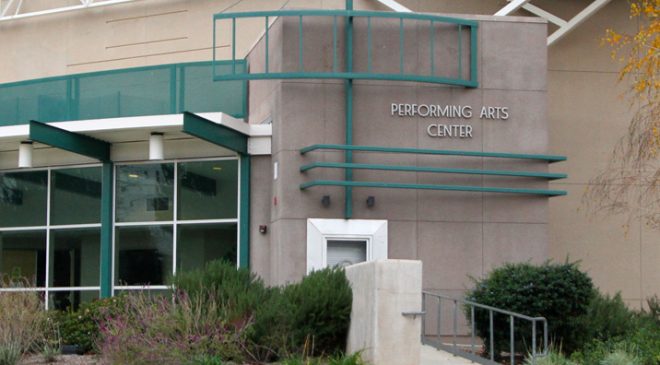 Science teacher Heather Farrell received a grant from the Conejo School Foundation for her outstanding work in the science department. Special thanks to the Conejo School Foundation for giving back to our teachers.
TY to @ConejoSchoolsFd for honoring @ThousandOaksHS Sci Teacher Heather Farrell w/ #Cash4ConejoSchoolsGrant #LancerScience #LearningbyDoing pic.twitter.com/mJvCazed6k

— Lou Lichtl (@llichtl) December 2, 2016
The TOHS Cross Country team said their goodbyes at their end of the season banquet on Dec. 1. Congratulations on another successful year, Lancers.
Have a great weekend, Lancers!