A Nationwide Promise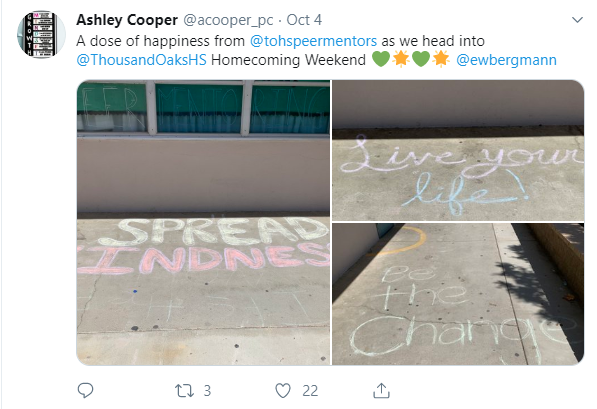 On Dec. 14, 2012, 20 children and six administrators went to school and never came home. The Sandy Hook Promise organization is helping to create a society where nothing like that ever happens again.
A small town elementary school, a place where kids and teachers felt most safe and secure, became the site of one of the most deadly school shootings in the country. A single man, armed with a semi-automatic AR-15 assault rifle and two pistols, managed to steal the future from so many young lives before ultimately ending his own. Over 25 families were left to deal with the tragedy that was the murder of their sons, daughters, sisters, brothers, or parents. 
In the wake of this tragedy, several of these family members who lost their loved ones in the massacre have started a non-profit organization called the Sandy Hook Promise, created to educate and protect students throughout the nation from senseless acts of violence. Their mission is to promote a society in which children can learn and grow in an environment where they feel relaxed and comfortable, without the fear of being harmed.
The organization claims that over 4 million people have made this promise. The promise reads:
"I promise to do all I can to protect children from gun violence by encouraging and supporting solutions that create safer, healthier homes, schools, and communities."
On June 18, the Conejo Valley Unified School District signed the Sandy Hook Promise, a three-year agreement to provide middle and high schools with the information necessary to spot the warning signs of a potential mass shooter. It supplies our schools with lesson plans intended to create a culture of kindness on campus, all while being free of charge. Our principal, Dr. Eric Bergmann, spoke about what this promise means to him.
"We all share responsibility…it's not just the job of the principal or the teachers or student body officers…everybody has a role to play to make sure that everyone feels connected on campus," Bergmann said. "We want to make sure that all students on campus are able to recognize friends and acquaintances who might really be in a stage of crisis so that we can reach out and make sure that they are getting the help and support that they need." 
CVUSD will be implementing two programs: "Say Something" and "Start with Hello". The Say Something program has the goal of educating students about when and where to speak out if they feel they are in danger or if something is wrong, while the Start with Hello program focuses on helping young people reach out to their peers with compassion and inclusion in mind.
"It [leads] to people being less hostile and rude towards each other," peer mentor and junior Juliet Sessions said. "If everyone's in a good environment and being nice…it's definitely going to help."
Lunch Bunch, a club run by science and health teacher Ashley Cooper, invites all students to hang-out and make new friends in room E7 during lunch. The club's focus is to help students feel heard, welcomed, and provide a place where everyone can relax and have fun. They offer video games, Ping-Pong, air hockey, karaoke, foosball, and snacks.
"It's our goal to include and connect every student to the Thousand Oaks High School campus. TOHS has offered Lunch Bunch for the past three years where all students are welcome to come hang-out, play games, and meet new people every day," Cooper said. "It's an honor to be a part of the Sandy Hook program, which is a national effort to involve and inspire students across our country."
By understanding the signs of bullying and isolation, it will not only help a classmate, but potentially save a life. If a student feels in some way threatened, it is critical for them to immediately notify a trusted adult to ensure the safety of the school as a whole.
According to CNN, gun violence is the second leading cause of death among children in the U.S., with nearly 3,000 children and teens murdered with guns each year. The mission of this initiative is to, as a nation, work together to ensure that this will no longer be a normality. They want people to recognize that waving to a new student in the hallway or striking up a conversation with someone sitting alone is all it takes to make a change in our community and our country. The Sandy Hook Promise is just one of the many steps to get there.