Pumpkin Spice and Everything Nice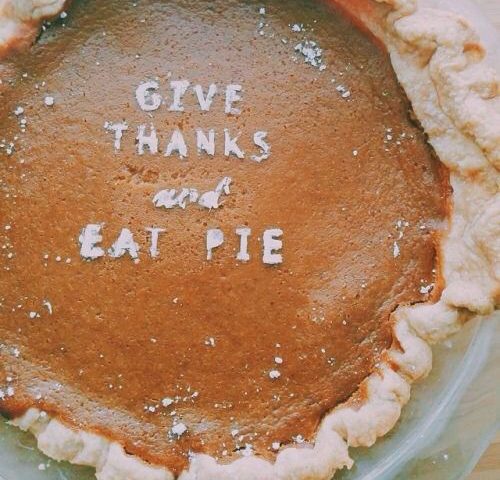 When all the leaves begin to change color (well, at least the ones on the east coast), my inner basic white girl begins to emerge like never before.  Before I know it, I'm engulfed in a sea of oversized sweaters and blankets, drinking a PSL (pumpkin spice latte) and binge watching "Gilmore Girls" on Netflix. My personality turns porcelain white girl as I dash around the mall trying on every warm, fuzzy sweater and scarf I can find, geeking out when shades of pumpkin orange and maroon make their return to fashion.
There's just something about when the temperature drops and when the leaves change color and start to fall that makes me forget about the heat of summer and anticipate the cold mornings that are instantly warmed by the first sip of freshly brewed coffee. Or it just makes me want to stay in bed longer under a pile of blankets and avoid all responsibility.
I'm not saying that the glorious drink known as a PSL is the only reason I love autumn. How can you not get a least a little excited when you're all dressed up in a warm flannel and boots on your way to pick out the perfect pumpkin to carve?
But this wonderful season is so often overlooked by the commercialism that Charlie Brown famously accuses his friends of being blinded by. Christmas. Don't get me wrong, I love Christmas, but I love Christmas in December. I will start celebrating at midnight Black Friday morning. But not now.  
Now is the time to embrace everything that makes autumn so wonderful and not to rush life.  There's a whole holiday between Halloween and Christmas called Thanksgiving, which many many people such as myself enjoy and embrace.  
Today's "selfie" culture is ignoring the one holiday that is about being thankful and appreciating others and skips directly to the one from which they get something out of it. It's the beginning of November and stores and malls are already putting up Christmas trees and garlands before all the Halloween costumes are gone.
I'm begging you, please don't go running after the shiny aluminum pink Christmas tree and fall into the dark pit of commercialism that begins even before Halloween ends.
So don't forget to enjoy the rest of the autumn season. Enjoy the single holiday that is about being thankful for everything around you. Don't by a Lucy, be a Linus.