Boys Waterpolo Starts Off Strong
Senior Bob Crye skips the ball across the water into the goal, scoring the final point against Camarillo as the bench erupted with cheers.
The Lancers started off strong and never dropped back at  at their season opener . Ending the first half with a score of 6-2, Thousand Oaks did not let up. After 6 more goals in the second half, the Lancers finished them off with a score of 12-6.
Boys Waterpolo is coming off of a rough season. After not winning a single league game last year, the Lancers have completely turned it around.
"I think we're at a much better place then we were last year and I think the boys are doing everything necessary in terms of work to put themselves in the place to be successful," coach Zachary Graper said.
The Lancers have made it a point to put up a unified front this season.
"We were able to work better as a team because we communicated more," Team Capitan Brayden Lauritzen said.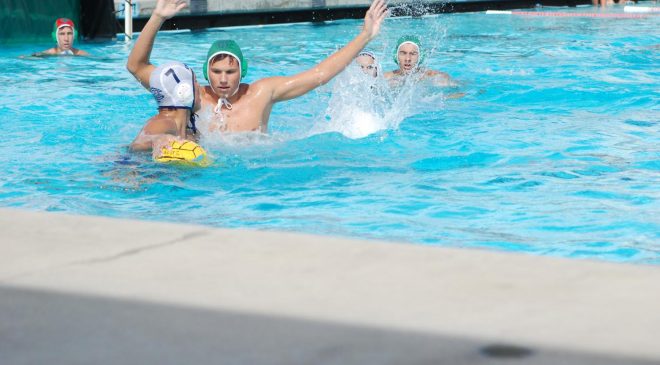 Team Captains, Lauritzen and senior Cooper Halverson, made communication a priority, so everyone on the team was on the same page.
After this game and last weekend's tournament, the Lancers reached an important milestone.
"[It's] a really cool day for us because now every varsity player has scored on the 17 man roster," Graper said.
It's not uncommon with waterpolo to have one or two power house shooters putting all your points on the board. However, as Thousand Oaks showed on Thursday, that's no match for a well rounded team with evenly distributed skills.
"I was very proud of the whole team. Usually in our past games it's been one or two people scoring goals, but I looked at the stat sheet and we had eight different people that scored today," Laurtizen said.
Along with working on communication during games, there is also some new talent in the pool.
"We start a freshman in the cage and two sophomores in the field," Graper said.
After losing record breaking goalie, Austin Gregory, freshman Braeden Sanders had 8some big shoes to fill.
"I'm just trying to stay in his steps, or maybe be better and beat his record," Sanders said.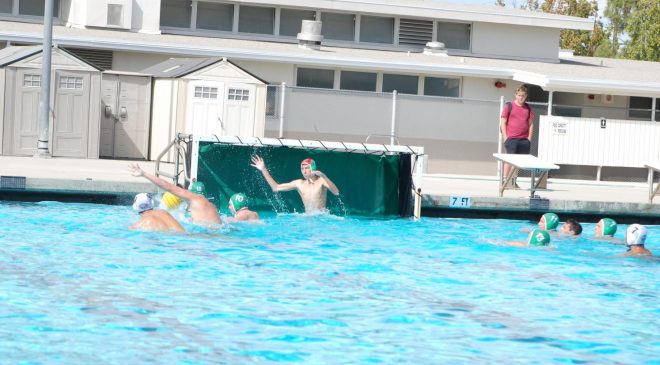 With eight years of experience, waterpolo is everything but new to Sanders. He had nine saves in his first high school game, proving his worth of his varsity spot.
The underclassmen talent isn't just contained to the goal; sophomore Connor Halverson started his first varsity game.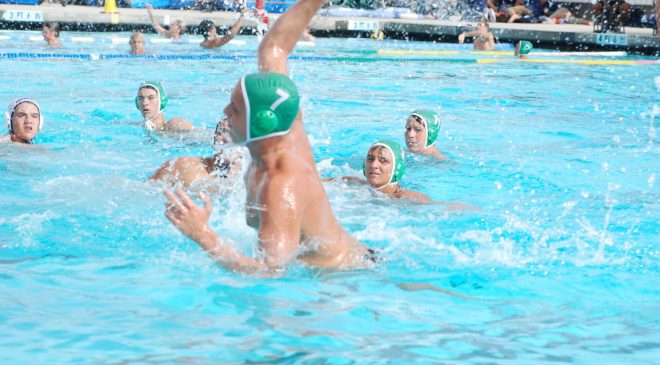 "I felt good in the water … it was exciting," Halverson said.
Halverson showed great potential, scoring three points for Thousand Oaks on Thursday.
The Lancers have high hopes of a successful season ending with a CIF championship game.