The Creepy Clown Takeover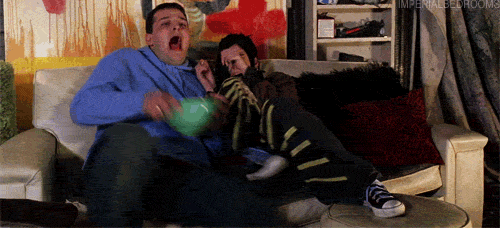 If you were hoping for a spooky October this year, you're in luck. Clowns have taken over the country (or at least every social media feed). People all across the nation watched in fear as several videos and pictures popped up featuring creepy clowns walking around ominously or chasing down innocent bystanders.
Here are a few standout clown sightings from Twitter:
Topeka, Kansas is a city I will never step foot in because of this video alone pic.twitter.com/aW7b6bNVd6

— Clown Sightings (@ClownsSightings) October 10, 2016
Clown seen digging a hole in Summit, Missouri #clownsighting #creepyclown pic.twitter.com/iV35YVOfoH

— Clown Sightings (@ClownVideoss) October 10, 2016
Some where near you pic.twitter.com/AiVZdD51YZ

— Scary Clown Sighting (@SpookyClowns) October 6, 2016
The clown sightings originated in states around the East coast. However, after capturing the nation's interest on social media, these sightings began spreading out to the West coast, causing a nationwide scare of the "creepy clown" phenomenon.
BEWARE:
Clown in Thousand Oaks, California. Right across the street from Thousand Oaks High School.

— Clown Watch (@ReportAllClowns) October 7, 2016
The Twitter account Clown Watch even tweeted that a clown was spotted outside of our very own Thousand Oaks High School. Lucky for us, a popular clown defense technique has been floating around on Twitter. So if you're ever unlucky enough to encounter one of these clowns, remember to strike, scream, and run.
Remember these helpful tips when spotting a clown https://t.co/E8K4XOfrH5

— Scary Clown Sighting (@SpookyClowns) October 4, 2016