This Week's Wrap Up (1.13.17)
Hello Lancers!
It's Friday the thirteenth today, but with a three day weekend ahead of us, we seem to be in luck. Finals week is next week, so make sure to keep studying.
Here's what happened on campus this last week!
Congratulations Cailan and Brigitte on putting together an excellent night of Storytelling in the PAC pic.twitter.com/xaFhrDFUeV

— The Center at TOHS (@TOHSTheCenter) January 12, 2017

Seniors Cailan Ackerman and Brigitte Cotto hosted their first Story Night on Wednesday, January 11, as a part of their Senior Project for The Center for Advanced Studies and Research at TOHS. Make sure to attend their next Story Night sometime in March.
Open Mic Night @ThousandOaksHS sponsored by @TheCenterAtTOHS – a lot of talent on display #LancerStyle #BleedGreen pic.twitter.com/plnjsLnaQ9

— Lou Lichtl (@llichtl) January 12, 2017
The TOHS Writing Center also hosted an Open Mic night on Wednesday. Great job to those who came and shared their writings with us.
https://twitter.com/tohsthelancer/status/817483555609538560/
Prices for Senior Ball tickets went up on Monday. Tickets are now $70 with a SAC card and $80 without one. Seniors, make sure to buy your tickets before prices go up again. Senior Ball will be held on February 4th at the Moorpark Country Club Ballroom.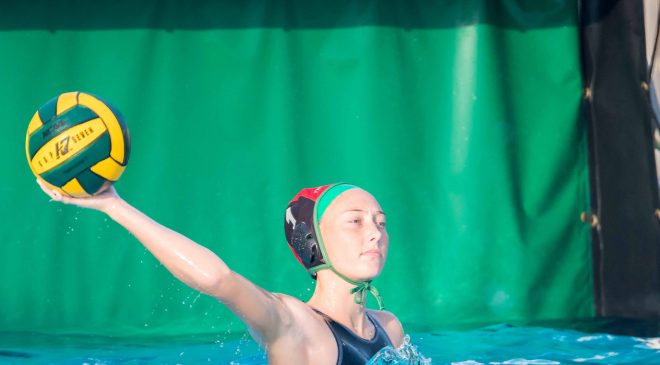 Girls Water Polo defeats Moorpark 6-1: Kira Lauritzen 3 goals, Joy Hong 1 and 2 assists, Reiley Watson had 2 goals @vcspreps

— The Lancer Newspaper (@tohsthelancer) January 13, 2017

Girl's Water Polo dominated in their match against Moorpark with a 6-1 victory on Thursday. Keep up the great work, Lancer's! Click HERE to read all about it.

Green for Green Club held a Compost Art Competition. Artist were asked to submit environmental sketches for a chance to have their drawings placed on the compost bins on campus. Follow them on Instagram HERE and stay tuned to find out who will win.
Have a great weekend, Lancers!