Girls Water Polo Q&A
I sat down with three star girls varsity water polo, Joy Hong, Kailey Brown, and Bri Erickson to talk about how the season is going and what is in the near future for the team.
THE LANCER: How is season going so far?
Joy Hong: Good. We started off winning both league games and they were really good team effort wins. We just got back from the Arroyo Grande tourney.
Kailey Brown: Season started off well, we have beat most of the teams in league so far except one which shows improvement from our summer games.
Bri Erickson: Season has started off well we have won two league games that were really important for us to win and we are continuing to show improvement from our summer games too now.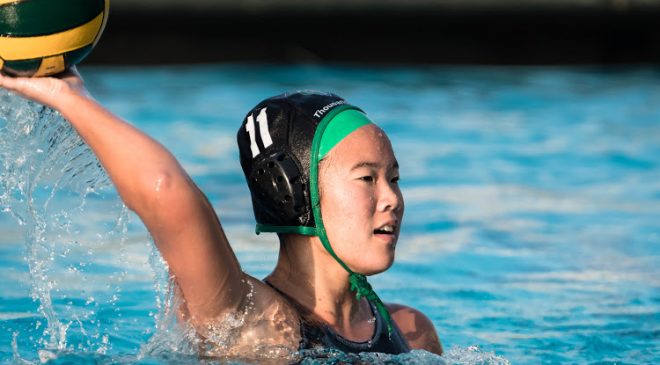 TL: How has the team adapted to the new coaches?
JH: I think the team is adapting well to the new coaching staff since we're used to new coaches for the third straight year now. Personally, I think coach Kacey leads us well at both practices and games and [coach] Kam pushes me hard and gives me really good advice.
KB: Our team has some issues with the new coaching styles, but it's nothing new since our program has had new coaches for the past three years. Overall I think our coaches were amazing players and know a lot about the sport and can lead our team to improvement.
BE: I think our team is adapting to the the coaches pretty well because we have had three different coaches in three years so we are used to adapting to different coaching styles.
TL: How does the team feel after tonight's performance?
JH: Agoura's a really good team. Despite the rough loss I think it taught our team a lot about communication, playing our game, and not letting their physicality get into our heads.
KB:  The team isn't too upset about the game since man of us expected a loss, but few are bummed because we could have played much better defense and not let them score as much as they did. THe coaches on the other hand came into the game very confident in us and we let them down tremendously.
BE: The team isn't that upset about the loss Agoura is an amazing team and they really know how to emphasize our mistakes on defense and on offense and they end up scoring off of our mistakes which just shows us what we need to work on more as a team.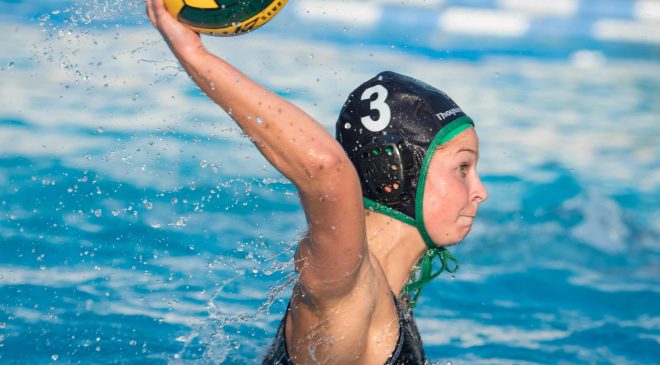 TL: Who has had a big impact on the team this season?
JH: I think Kailey in goal definitely impacts our team the most. She provides us someone back there to always trust on defense. We shoot on her every practice and it only makes us better. She's just a junior and she's only getting better.
KB: I think I impact the team the most, since I played field for three years before becoming a goalie it's easy for me to help our team on defense and give advice about what's best protects the cage and how to prevent the opposing team from getting an advantage. The team often relies on me to make blocks when they make a mistake on defense.
BE: Kailey definitely makes the biggest impact on the team because she is an amazing goalie so we know that we can trust her on making a block when we are on defense and when we need it coming out and making amazing steals.
TL: What changes does the team need to be made to be successful for the remainder of the season?
JH: Looking forward to the rest of season, we need to work on playing our game and not adjusting to our opponents game. There are some skills on both offense and defense like countering and drive defense that we need to master at practice that could overall help our success. We look forward to making a run at CIF.
KB: Our team needs to focus more on offense and be confident in our defense and stop blaming the coaches or other team mates or even the refs and just play our game and have fun as a team while giving an effort.
BE: Our team needs to focus on playing our game and not playing down to some of the teams that we are playing. We just need to play the game to the best of our ability and work as hard as we can in practices and in games and it should hopefully end up with us making it far into CIF.
Show some support at today's home game against Moorpark at 3:15 p.m.