The Lancer Staff's Favorite Movie Quotes
Lots of people are watching more movies due to being stuck inside, what is The Lancer staff's favorite line from a movie they've seen?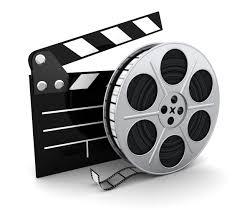 Jayden Rollins-Nurse
"I love you 3000." -Tony Stark, Avengers: Endgame
Sophie Crivier
"Do, or do not. There is no try." -Yoda, The Empire Strikes Back
Natalie Venable
"Honey, where is my super suit?" -Frozone, The Incredibles
Janely Fernandez
"Oh my god, Karen, you can't just ask someone why they're white." -Gretchen Wieners, Mean Girls
Molly Norton
"Ah, a bear in his natural habitat- a Studebaker." -Fozzie Bear, The Muppet Movie
Millie Alba-Sommers
"It says that I am 50% Jewish!" -Christina, Love, Lights, Hanukkah!
Ceora Duran
"Once you do something, you never forget. Even if you can't remember." -Zeniba, Spirited Away
Alyssa Balin
"I'm almost there." -Tiana, The Princess and the Frog
Peleg Gold
"Smile, you son of a…" -Martin Brody, Jaws
Kealani Kirby
"Have you ever heard of a staph infection?" -Eddie Kasprak, It
Ellis Lang
"Get outta my swamp!" -Shrek, Shrek
Kyle Lobenhofer
"No man is a failure who has friends." -Clarence Odbody, It's a Wonderful Life
Madeline Convy
"You'll have bad times, but it'll always wake you up to the good stuff you weren't paying attention to." -Sean Maguire, Good Will Hunting
Olivia Kleiger
"My name is Inigo Montoya. You killed my father. Prepare to die" -Inigo Montoya, The Princess Bride
Taylor Olgin
"Just keep swimming." -Marlin, Finding Nemo
Alexis Middleton
"Oh, no. I wear Prada or nada, mama." -Galleria, Cheetah Girls
Darby Adema
"I've been tasting roads my whole life." -Mike, My Own Private Idaho
Genevive Monast
"Poo water!" – Ken, Bee Movie
Rachel Ahern
But mostly I hate the way I don't hate you. Not even close, not even a little bit, not even at all." -Kat Stratford, 10 Things I Hate About You